Hello! My name is Kathleen Brown. I am very fortunate to be the School Social Worker at Hamlin five days a week. I work with special education students, as well as general education students. My favorite part of my job is going into the classrooms and teaching lessons. The lessons may cover a particular classroom issue or come from social emotional curriculum. We use Social Thinking terminology (Expected and Unexpected behavior), Social Thinking techniques are useful at home, also. In a few weeks I am going to a training which specifically covers Social Thinking at Home. Watch the Resources page of Ms Brown's Bulletin for more information. As a school we are starting to implement the RULER curriculum of Emotional Intelligence. Ask your child about the Mood Meter! Watch the Resources page for more information about RULER, also!

I serve on the PBIS committee (Positive Behavior Intervention System). This committee works to promote positive behaviors which reflect our Hamlin Hawk Core Values (Respectful, Responsible, Ready and Safe) in every aspect of school life.

I am also the Disability Awareness Workshop chairperson for the Hamlin PTA. Our third graders participate in a hands on field trip in which they learn about and experience what life is like for people who have disabilities. This year the field trip is Thursday, March 2nd.

I have two girls, ages 18 and 13. I spend a lot of time driving to and attending musical performances and softball games. I am originally from Chicago and am a die hard Chicago Cubs fan. I LOVE to read, sing in a church choir, and like to walk my dog, Lolly.

I LOVE working here at Hamlin! Thank you for entrusting your child to us everyday!



Powered by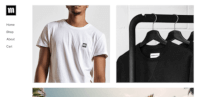 Create your own unique website with customizable templates.